If you have a foot of a human being in your hands, you have the total human being in your hands.
'Feet your Body' is specialized in foot reflex therapy. Our body can be unbalanced by various causes. Nutrition, stress, hormones or emotional conditions can cause this. If this period of imbalance is too long there will eventually be blockages, in the form of physical disorders. Foot reflex therapy restores the balance and activates the body to restore itself. Disorders will decrease or even disappear. Foot reflex therapy is a useful addition to other therapies.
Feet carry your body. Therefore it is important to take care of your feet properly. Of course, you can do this yourself for a large part, but sometimes it is better to leave the care to a qualified pedicure.
I would like to welcome you in the completely renovated practice for a foot reflex massage and/or a pedicure treatment.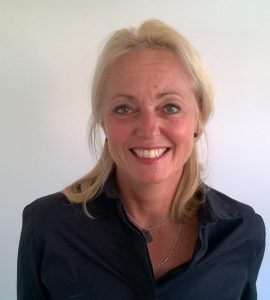 In 2006, I started with foot reflex therapy. After a brief introductory course, I was convinced of the added value of foot reflex therapy in addition to regular medicine. After following this introductory course, I gained further experience.. and in 2009 I successfully completed the Reflex Zone Therapy Study at The Hague Academy of Natural Medicine in The Hague and started my practice as a foot reflex therapist. I have already helped many clients to reduce headache, bowel, neck and shoulder disorders and stress. In addition to regular foot reflex therapy, I specialized in maternity reflexology and foot reflex therapy for MS patients.
By request of clients I have added regular foot care to foot reflex therapy, hence my practice offers total foot care.
Quality and hygiene are important to me. To secure these aspects, I am affiliated with the professional associations LVNT, RBCZ and SCAG.
For an appointment call +31 (0)6-27 59 21 27 or contact me by e-mail at info@feetyourbody.nl